Choosing to Adopt
Adopting a rescue dog will be one of the most fulfilling things you will ever do. But it is definitely a commitment. If you feel like you and your family are ready to welcome a new furry friend into your home and give them the love and care they have never experienced, but deserved, then we would love to hear from you.

If you are interested in adopting one of our dogs please download our application form below, fill it out, and then upload it and send it back!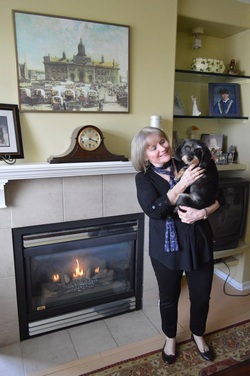 Dalia (now Emma) has an amazing life now!

"Here is Emma all beautifully groomed. Everybody loves her! She visited the City of New Westminster City Hall to see all of Deb's co-workers. Will send more pics soon and would like to let you know how grateful we are that you gave Emma to us!"
---